We know that the upcoming second season of Marvel's Daredevil will introduce Elodie Yung as Elektra, one of the original comic book's most popular characters. EW just dropped our first look photo of the Netflix series' mercenary assassin — albeit without any weapons or her signature scarlet costume.
Elektra is described as "a mysterious woman from Matt Murdock's past whose dangerous and exotic ways may be more than he can handle." The first season of Daredevil made reference to a certain "Greek girl" in a flashback scene, which fans recognized as a likely nod to Elektra.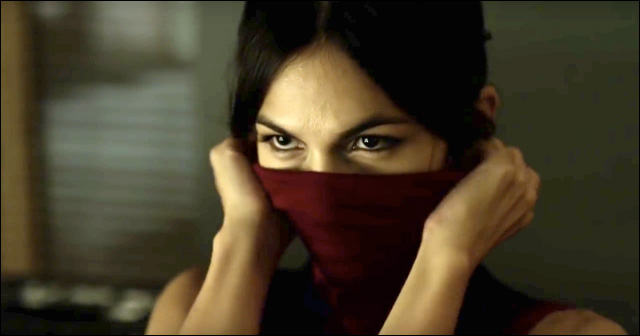 Here's also another glimpse of Elektra from a previously released season two trailer:
Created by Frank Miller in 1981, Elektra Natchios first appeared in Daredevil #168. In addition to being one of Daredevil's fan-favorite romantic interests, she is a deadly sai-wielding ninja assassin. Jennifer Garner played the character in the 2003 movie version of Daredevil, and reprised the role for the 2005 spinoff Elektra.
Season two of Marvel's Daredevil will premiere on Netflix in 2016.